PARTNERED WITH AT&T TO BRING YOU THE GREATEST SERVICE COVERAGE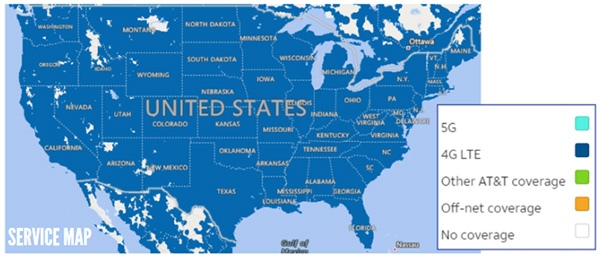 The handheld or tablet you choose comes complete with a data plan and your RMA Software. We've partnered with AT&T to bring you a powerful network available throughout the United States.
Using the US AT&T network, you have the most coverage of any carrier from Maine to Honolulu – at a price that is hard to beat.
Each phone comes backed with Advantage Route System's premier support. Have a problem? We will get you back on the road and connected ASAP.
ORDER AND FORGET ABOUT IT!
ARS has a full mobile solution that gives you a handheld, software and data plan with one simple order. Your phone comes overnight with everything loaded and ready to go. Even your connection information is preloaded. Get started in just minutes!
CHOOSE A CONVIENIENT SERVICE PLAN AND TERM
Complete packages are available for all term lengths. Have seasonal needs and want a short commitment? No problem. You can choose between a month-to-month, 12 month or 24 month plan. Already in a plan and looking for a lower cost replacement? We have super competitive rates for long terms. The longer you commit, the more you save.
CHOOSE YOUR FAVORITE DEVICE
TABLET
Samsung Galaxy Tab A 8.4
$
25
Starting at / Monthly
$
40
Starting at / Monthly
LINE ONLY
Use Your Own Device
$
25
Starting at / Monthly
If you have a device that you are happy with you can still save with your data plan.