Software.Hardware.
All-in-one Coffee Delivery Solution.
Serving the coffee delivery industry since 1999, Advantage Route Systems understands the unique nature the industry. That's why features such as Inventory control, barcode scanning, equipment service scheduling and so much more are included!
Wondering how it works? Our Mango desktop software stores information about products, customers, sales tax, equipment and more. Each day pre-determined data is transferred to the handheld to make deliveries. At the end of the day, data is transferred back to the desktop with a click of a button so it is available for office staff to generate reports and instantly send invoices to customers as well.
"The handhelds allow my drivers to work more efficiently. My office staff is comfortable in the user-friendly environment. Whether it is on the handheld or desktop, the data that my employees need is easily accessible in the RM environment. Overall, my staff is working more efficiently on a daily basis."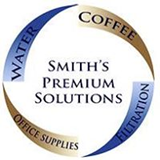 "ARS cares about us, their customers, so we can take care of ours. Peace of mind is knowing that help is just a phone call away!"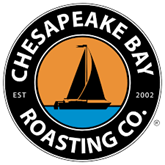 Automated Customer Delivery Reminders
Staying in touch with customers is paramount. Remind customers of upcoming deliveries, send important information, and communicate any problems with our easy-to-use message center. We also give you the ability to send statements electronically through email, or you can print directly from our mobile printers.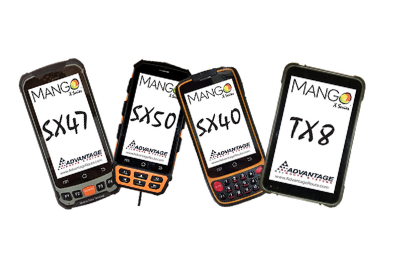 We have special Android handhelds that are fully integrated with bar code scanners. This makes it easy to manage equipment as well as inventory. You can choose between 1D or 2D scanning with our Mango
FLEXIBLE ROUTING FEATURES
Set your delivery drivers up for success and reduce your fuel and truck expenses up to 25% with our powerful route optimization features.
With our Mapping modules you can view all stops in the office or on the road. Within seconds you can plot and optimize your customers stops on a map which saves your drivers time and your business wasted fuel costs.
Flexible route scheduling features let you choose when to service a customer. Whether it be every 3 weeks, 6 days or the first Monday of the month, you decide!
Monitor your drivers activities both in real-time and post route. Mango contains the most effective tools and detailed reporting so you know exactly how routes go each day.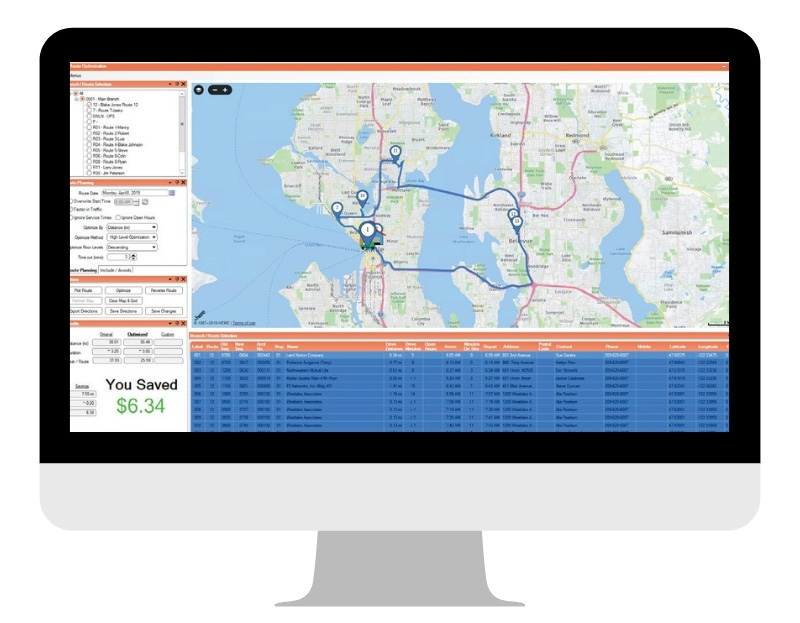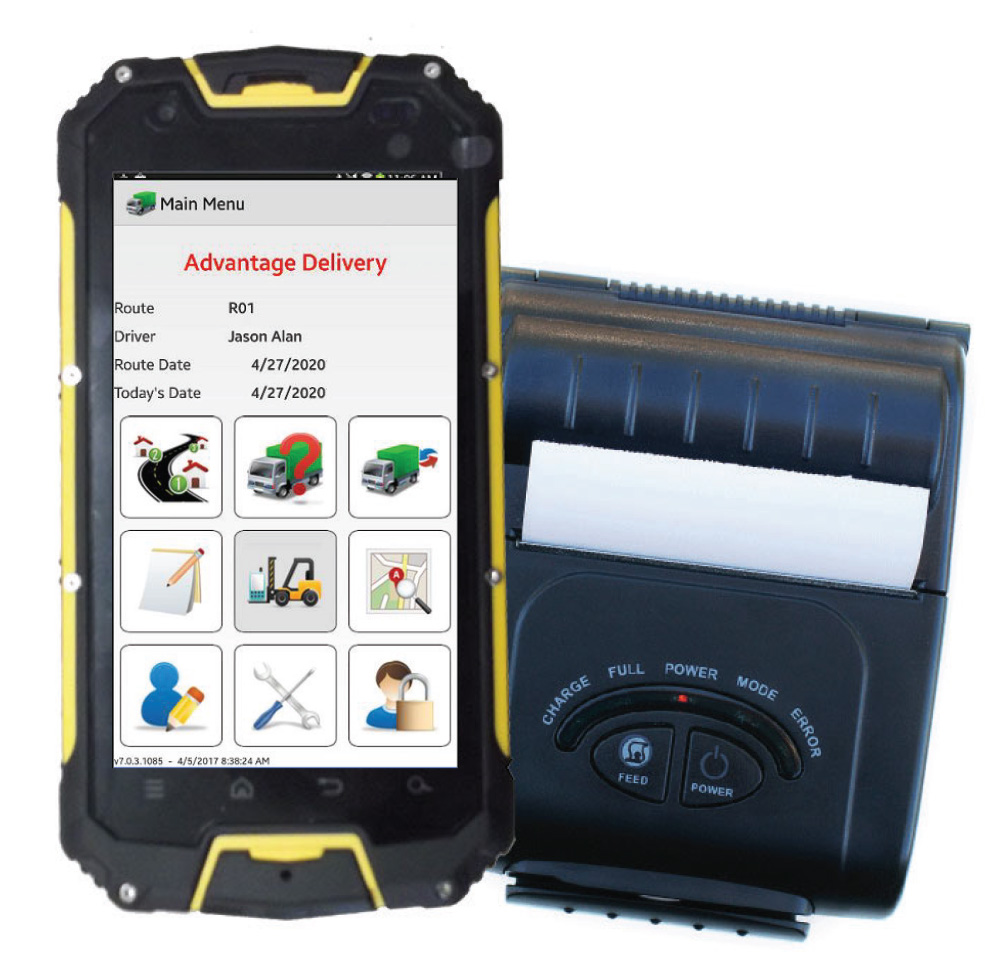 POWERFUL MOBILE SOLUTIONS
Our Mango Software will eliminate the tedious work of keying in paper tickets and costly human error. You will never have to figure out what is "chicken scratched" on a route ticket again! If you already have QuickBooks, PeachTree, Sage 50 or MYOB and lovs it, then our Mango Docking solution may be perfect for you.
Turn your route drivers into sales consultants too as they have access to sales order history and can drive sales. Collect payment, signatures, print invoices and save information to the handheld computer.
If you have an electronic meter you can use a reliable Bluetooth connection to transfer pumped gas totals directly from your truck to your handhelds. Super-fast and accurate!
The day-end routine for office staff takes seconds as route data is wirelessly transferred to ensure accuracy. This opens up opportunities to use extra time to make sales and improve the bottom line.
SCALABLE FOR SINGLE ROUTE COMPANIES OR ONES WITH MULTIPLE LOCATIONS
Mango Software is a long-term solution designed to grow with your operation. This enables you to run remote offices on a company-wide basis and independently from each other for accurate reporting.
The desktop software is a complete Customer Relationship Management (CRM) Software and Accounts Receivable Software. Manage inventory, gallons, customers and more at a glance. These powerful features will help your business achieve optimal efficiency.
No matter the size of your operation, the automated marketing, parts reordering and price update features will keep you at the top of your game.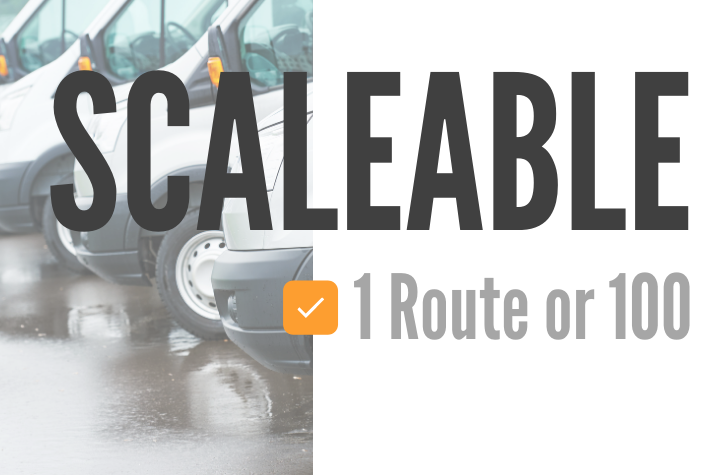 THE BEST SUPPORT IN THE INDUSTRY
When you call Advantage Route Systems, you get a human voice. 24/7! We pride ourselves in being there for you to solve your issues and make sure you are up and running at all times.
When you team up with ARS, you are assigned a "New Customer Coordinator" that holds your hand every step of the way to guarantee a smooth transition. This includes data conversions, training, launch day and beyond. We're with you every step of the way.
You are only going to wonder why you didn't incorporate our Mango Software sooner. "We Do It All For You" isn't just a slogan, it's our promise.
Since 1994, we have been creating innovative products to help coffee companies like yours increase their efficiency. It seems like a big challenge, but we have mastered it for dozens of companies like yours – all across America. We do it all for you.
READ THESE CUSTOMER SUCCESS STORIES TO LEARN HOW ADVANTAGE ROUTE CHANGED THEIR BUSINESS!